We are here for you
Friendship Circle Mission Statement
The Friendship Circle Foundation, develops, promotes, and implements programs to service individuals and families dealing with special and challenging situations. The Friendship Circle Foundation provides friendship and personal assistance beyond the professional services available to the community. The Friendship Circle Foundation currently funds programming for children with special needs as well as individuals and families dealing with family members and friends struggling with mental health and addiction.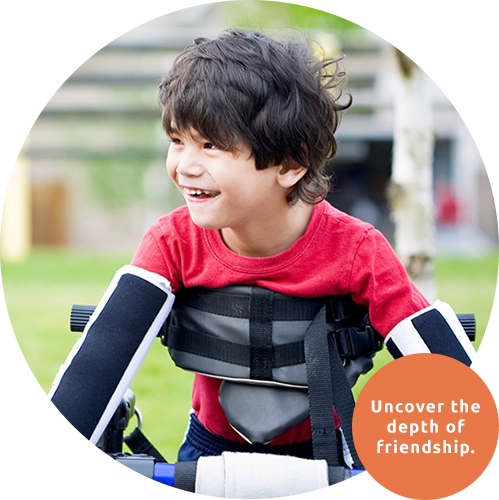 Friendship
Circle
Programs for childrens with special needs, providing healthy social opportunities for the children, respite for the parents and meaningful interactions for today's teens.
fcpa.info

Arc
Support
Providing assistance and guidance for individuals caring for someone struggling with mental health and addiction, supporting the journey to recovery.
ARCsupport.org

All Abilities
Recreation & Water Park
A recreational park offering opportunities: playing fields, playgrounds, horseback riding trails, water activities and swimming pools for all abilities.
AllAbilitiesRWP.org
OUR IMPACT IN THEIR WORDS
Friendship Circle makes me happy because I get to make friends with other kids in the community.
Friendship circle is probably one of the best things that has happened to us in a long time. It has opened my kids to new friends.
M., S. and N. have benefited immensely from being involved in the Friendship Circle. This opportunity has allowed them not only to feel more involved in the Jewish community, but has also given them the opportunity to give back in a most rewarding way.